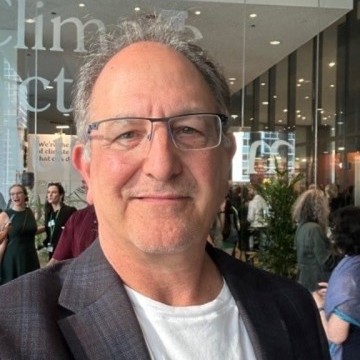 Green Sense Radio Show has been on the air since 2010 and is one of the first programs focused on covering the topic of sustainability. Each week we sit down with scientists, business leaders, activists, or entrepreneurs, to learn more about how they shape a sustainable future. Listen every Tuesday to hear the latest show or download our complete library of podcasts from Spotify, Podbean, iTunes, and Stitcher, or tune into 780 AM & 105.9 FM, WBBM Chicago, to listen to the Green Sense Minute every Thursday and Saturday.
Episodes
Tuesday Aug 01, 2023
Tuesday Aug 01, 2023
Tony (Tonatiu) Rodriguez is the Forestry Program Coordinator at Openlands, where he's involved with the tree Planters Grant and Community Outreach and education programs. He says when tree canopies are reduced, there is more heat and pollution, which affects communities and the quality of life. Tony also discusses the positive effects of trees and how diseases decreased the number of trees. He and others are working to grow Chicago's tree canopy and protect the urban forest.