Green Sense Radio Show has been on the air since 2010 and is one of the first programs focused on covering the topic of sustainability. Each week we sit down with scientists, business leaders, activists, or entrepreneurs, to learn more about how they shape a sustainable future. Listen every Tuesday to hear the latest show or download our complete library of podcasts from Spotify, Podbean, iTunes, and Stitcher, or tune into 780 AM & 105.9 FM, WBBM Chicago, to listen to the Green Sense Minute every Thursday and Saturday.
Episodes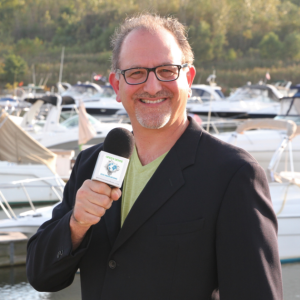 Wednesday Oct 26, 2022
Wednesday Oct 26, 2022
This week we spoke with Josina Morita, Commissioner for the Metropolitan Water
Reclamation District of Greater Chicago (MWRD). The MWRD, one of the largest
water districts in the country, employs 2,000 people, and has been providing clean drinking water and managing wastewater for Chicagoans since 1889.
Commissioner Morita talks about historical engineering feats (reversal of the
Chicago River and TARP- Tunnel and Reservoir Plan) the district has completed,
the challenges a big City faces in hardening its water infrastructure to be more
resilient to climate events and why protecting local freshwater sources is more
important now than ever.