Green Sense Radio Show has been on the air since 2010 and is one of the first programs focused on covering the topic of sustainability. Each week we sit down with scientists, business leaders, activists, or entrepreneurs, to learn more about how they shape a sustainable future. Listen every Tuesday to hear the latest show or download our complete library of podcasts from Spotify, Podbean, iTunes, and Stitcher, or tune into 780 AM & 105.9 FM, WBBM Chicago, to listen to the Green Sense Minute every Thursday and Saturday.
Episodes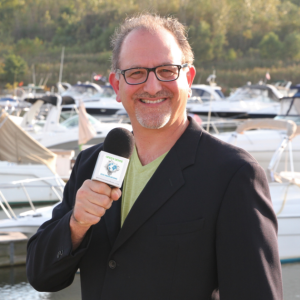 Tuesday Nov 15, 2022
Tuesday Nov 15, 2022
The Chicago Tribune in 1961, ran a series of articles on the world of tomorrow.
They talked about how agriculture will be so mechanized that farms will resemble factories with automation control devices performing precision agriculture. Artificial Intelligence (AI) will replace human judgment for optimizing crop production and harvesting, packing, and shipping
will all be done with robots.
Eric Adamson is the Co-founder and CEO at Tortuga AgTech, and he is transforming the agriculture world of tomorrow today! Tortuga has developed a robotic strawberry harvester that is picking strawberries as we speak. Tortuga AgTech aims to build a healthier society and a thriving planet through smarter farming and helps farms be more resilient, sustainable, and successful with technology. In our interview, Eric shares insights on how these robotics work, robotic harvesting challenges, and the pros and cons of using robots instead of manual labor.