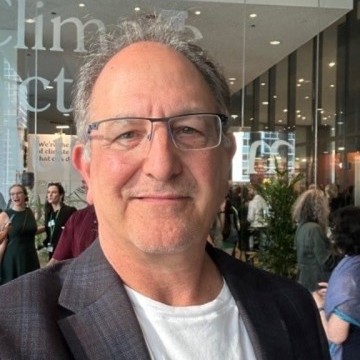 Green Sense Radio Show has been on the air since 2010 and is one of the first programs focused on covering the topic of sustainability. Each week we sit down with scientists, business leaders, activists, or entrepreneurs, to learn more about how they shape a sustainable future. Listen every Tuesday to hear the latest show or download our complete library of podcasts from Spotify, Podbean, iTunes, and Stitcher, or tune into 780 AM & 105.9 FM, WBBM Chicago, to listen to the Green Sense Minute every Thursday and Saturday.
Episodes
Tuesday Aug 29, 2023
Tuesday Aug 29, 2023
Dave Gohlke is an Energy and Environmental Analyst at Argonne National Laboratory. His research interests span the lifecycle of vehicles, from vehicle manufacturing to sales through vehicle operations and end-of-life. He researches the environmental impacts and characteristics of EVs.